Services and activities Fakarava Yacht Services
Bike rental : Beach cruise and E-bike (New)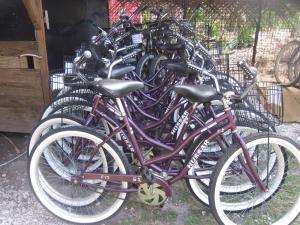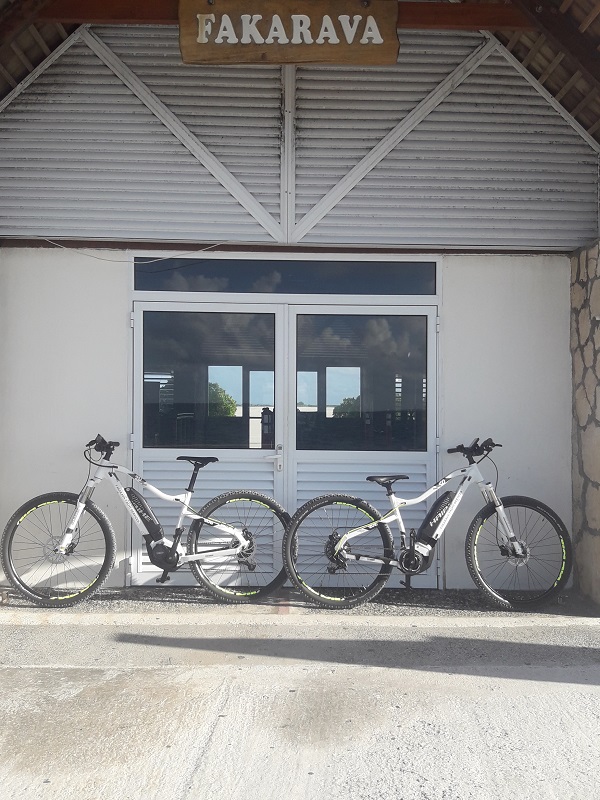 Having no hills, the bike is the ecological, practical and ideal for exploring the beautiful atoll of Fakarava.
You have the choice between the beach cruiser, classic bike with coaster and assistance electric bike, ideal to travel the road of Fakarava (11 km to the north and 15 km to the south).
We can provide you with different types of bikes and accessories :
- Adult bicycles
- Kids bikes
- Baby seats
Laundry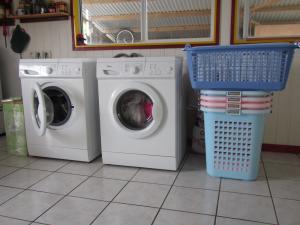 To find a clean, fresh linen after a few days of crossings or just on vacation, we offer our laundry services with machines of 7 kg (hot water) in 2 formulas:
Washed
Washed, dried, folded
Laundry as well as specific cleaning products are included in our rates.
Other services
To satisfy you completely, we offer these other services as well :
- Airport transfers and other destinations
- Office: free internet access, scan, print, fax ...
- Troubleshooting: Butaine, fine mechanics, electricity ...
- Parcel Management (cargo plane, boat, chilled reception, delivery, storage)
but also all services on demand.
The Yacht Services of Fakarava - Fakarava - Sailboat Fakarava - Fakarava transportation - Fakarava bicycle - Fakarava e-bike - Fakarava activities - Fakarava laundry - Fakarava services
Contact - E-mail : fakayachtservices@gmail.com / GSM : (+689) 87.75.34.84 Stéphanie et Aldric